Tuesday 13 january
2
13
/

01
/

Jan
01:11
Happy New Year!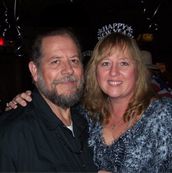 It is 2009 and time for us to learn to use the computer for something more than E-Bay!

Many good things happened to us over the last year. For one thing, we met some new friends. Didier and Sylviane are here from France on an 18-month teaching assignment at the French Academy in Santa Ana. We met while I was working there in 2008. Didier and Sylviane have a Harley and were looking for some "biker" connections. Since meeting, Mike and I have enjoyed many adventures with the Oblins, both on and off the Harleys.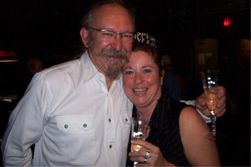 On New Year's Eve, we learned that our new friends love to line dance and are very good at it! Mike's parents arranged for tickets for us for a great party at the American Legion in Norco. Didier and Sylviane had 4 friends visiting for 3 weeks from France, so we showed them how we party in California! Needless to say, I am learning French and our new friends are learning some new English words!